Challenge


Ease an interested audience into the ambiguous and intimidating process
of self-reflection. 
Place Abraham Maslow's 1943 Theory of Human Motivation in modern times​​​​​​.
Solution


Create a three part experience that introduces Maslow's iconic theory, provides modern day criticism, and prompts self-reflection.
Length of project


4 months
For a week-by-week account of my process, please visit my capstone blog.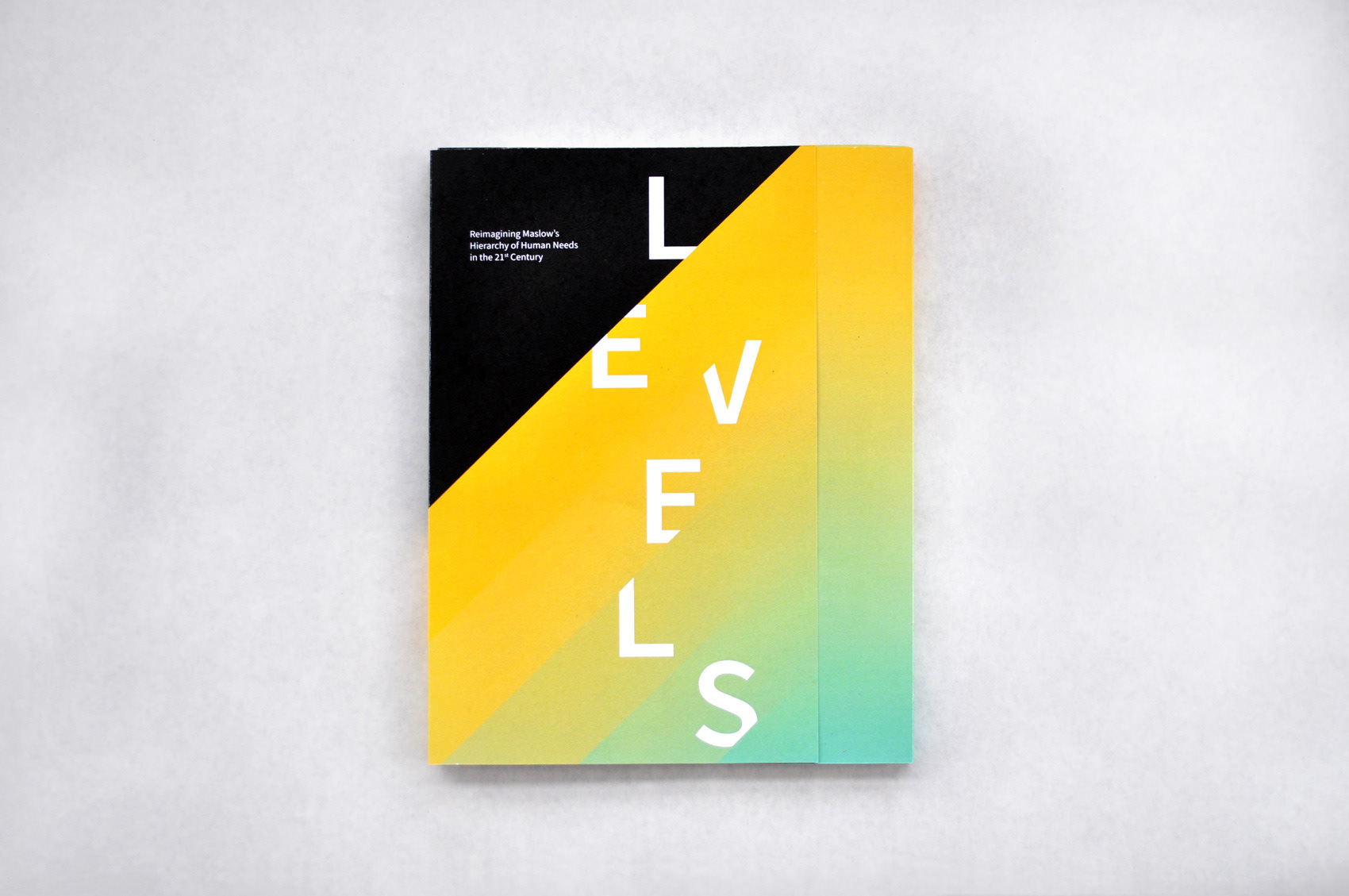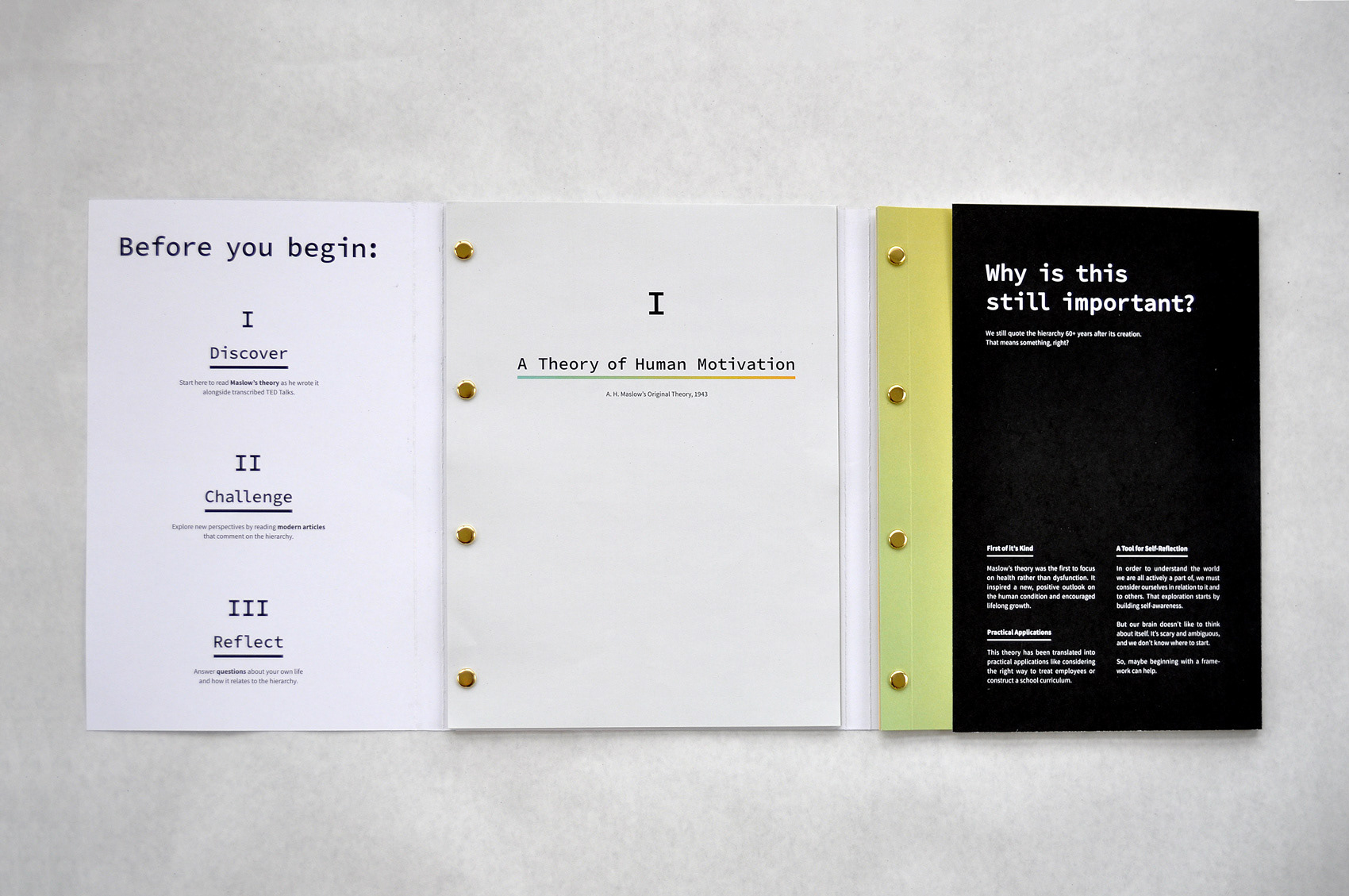 Book 1: Discover the theory  ↓ ​​​​​​​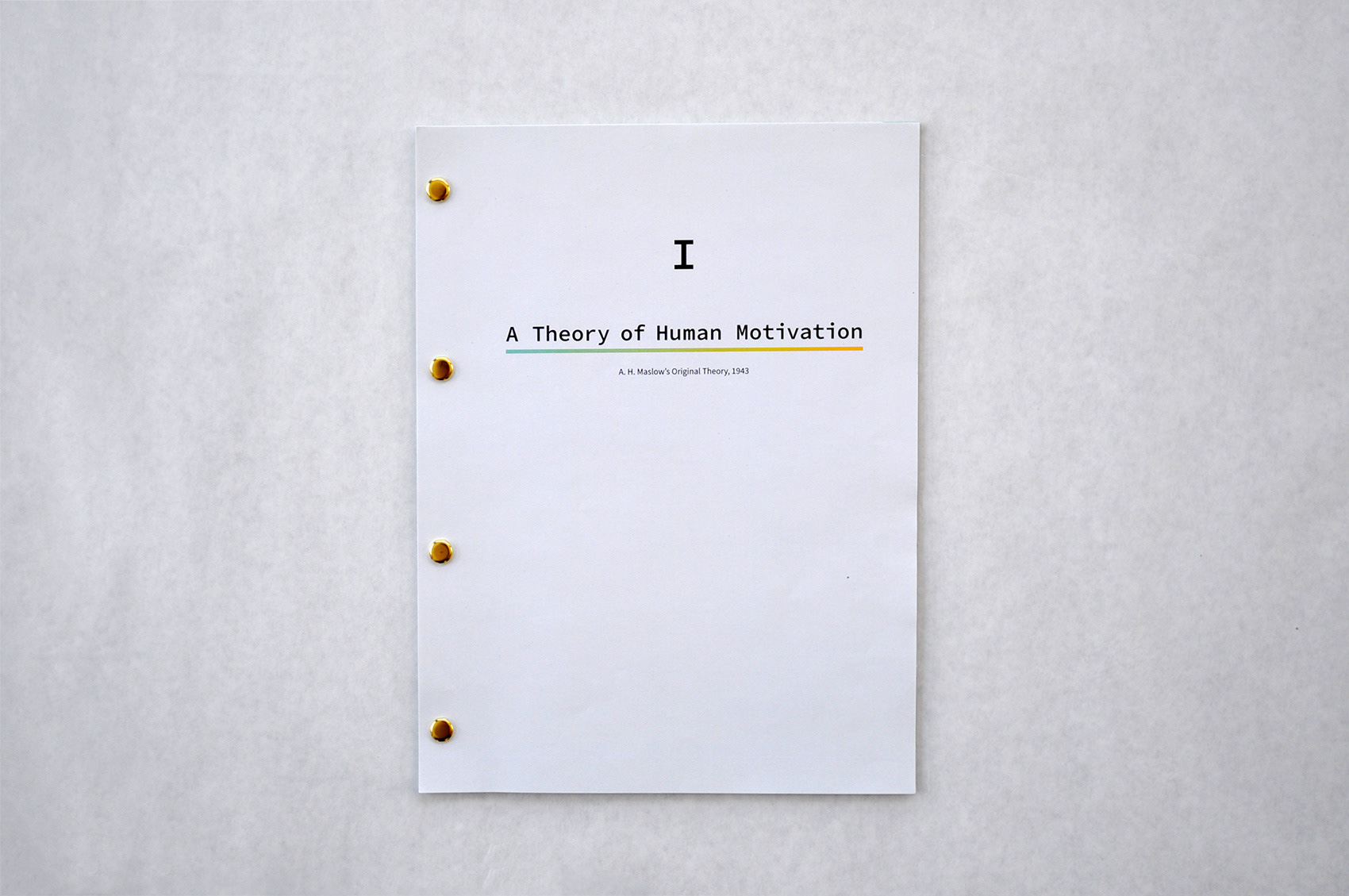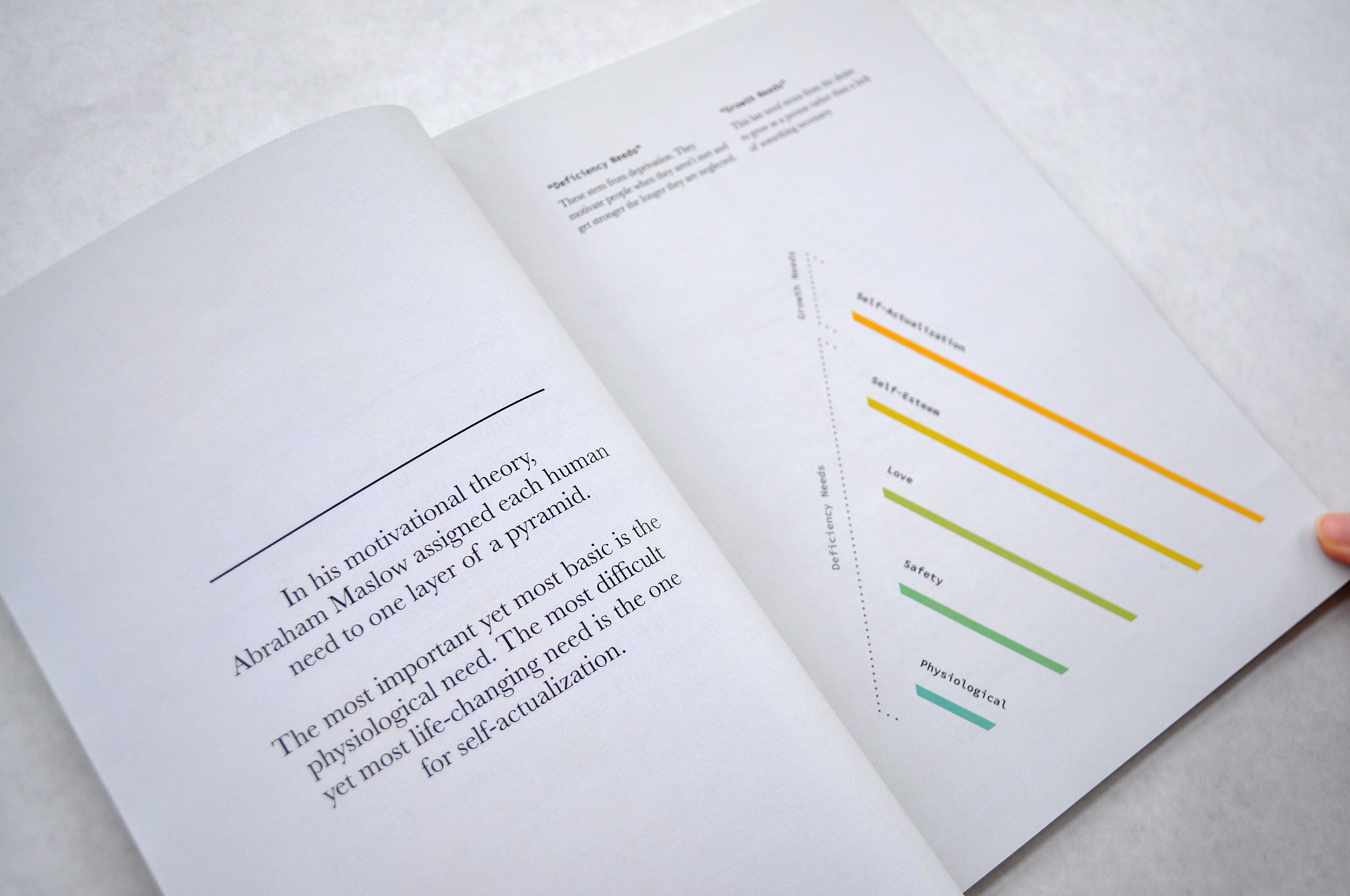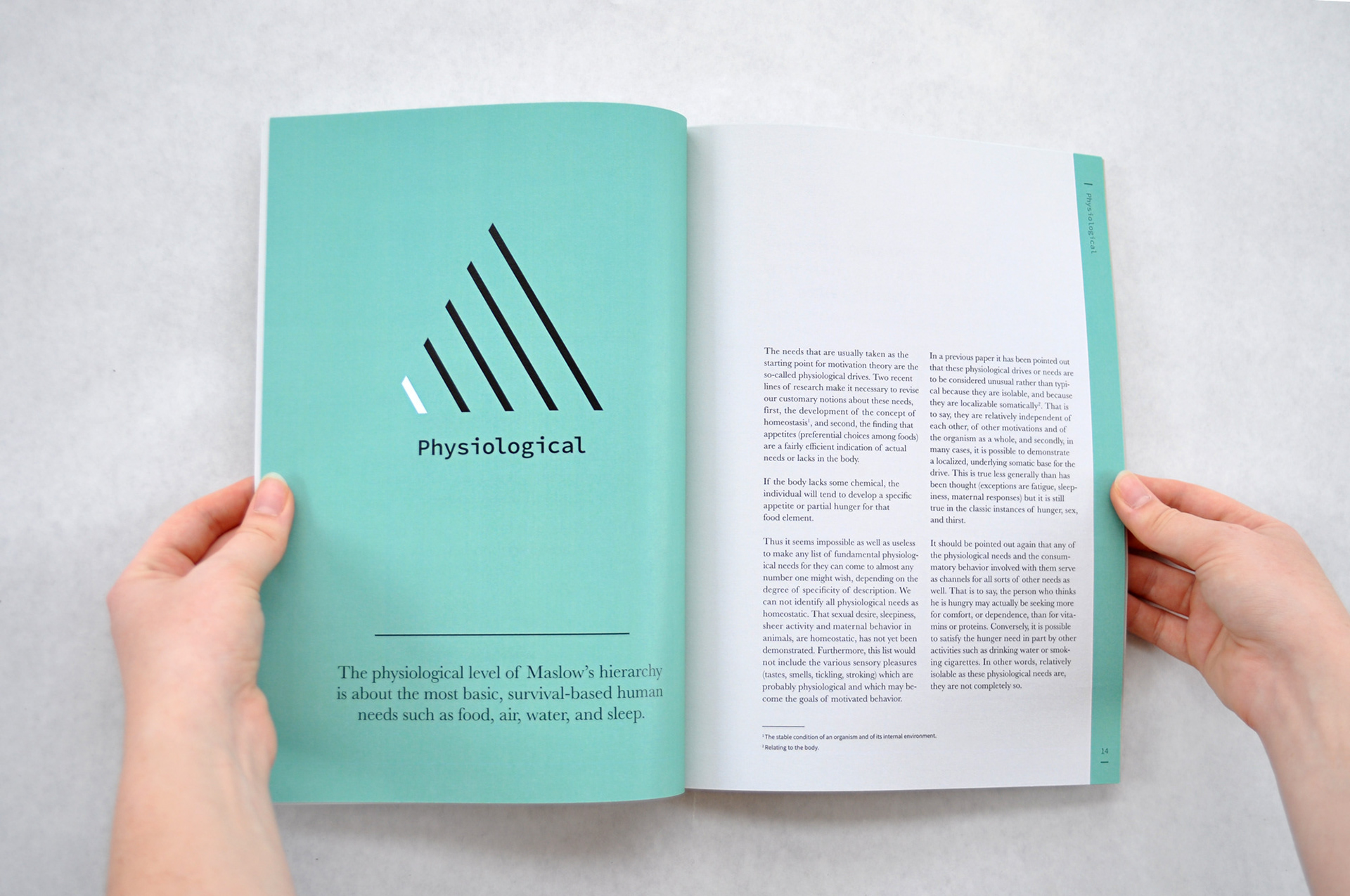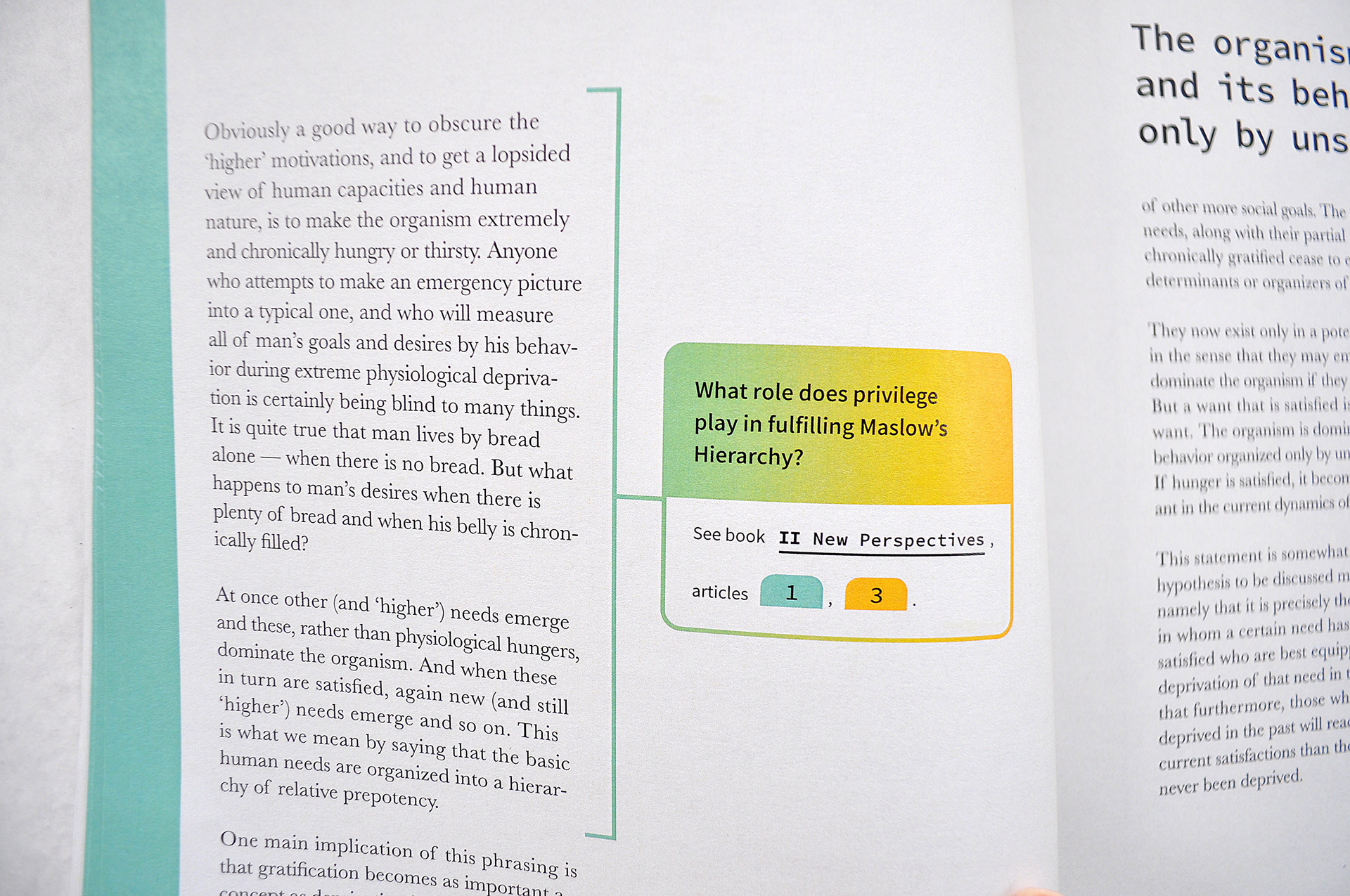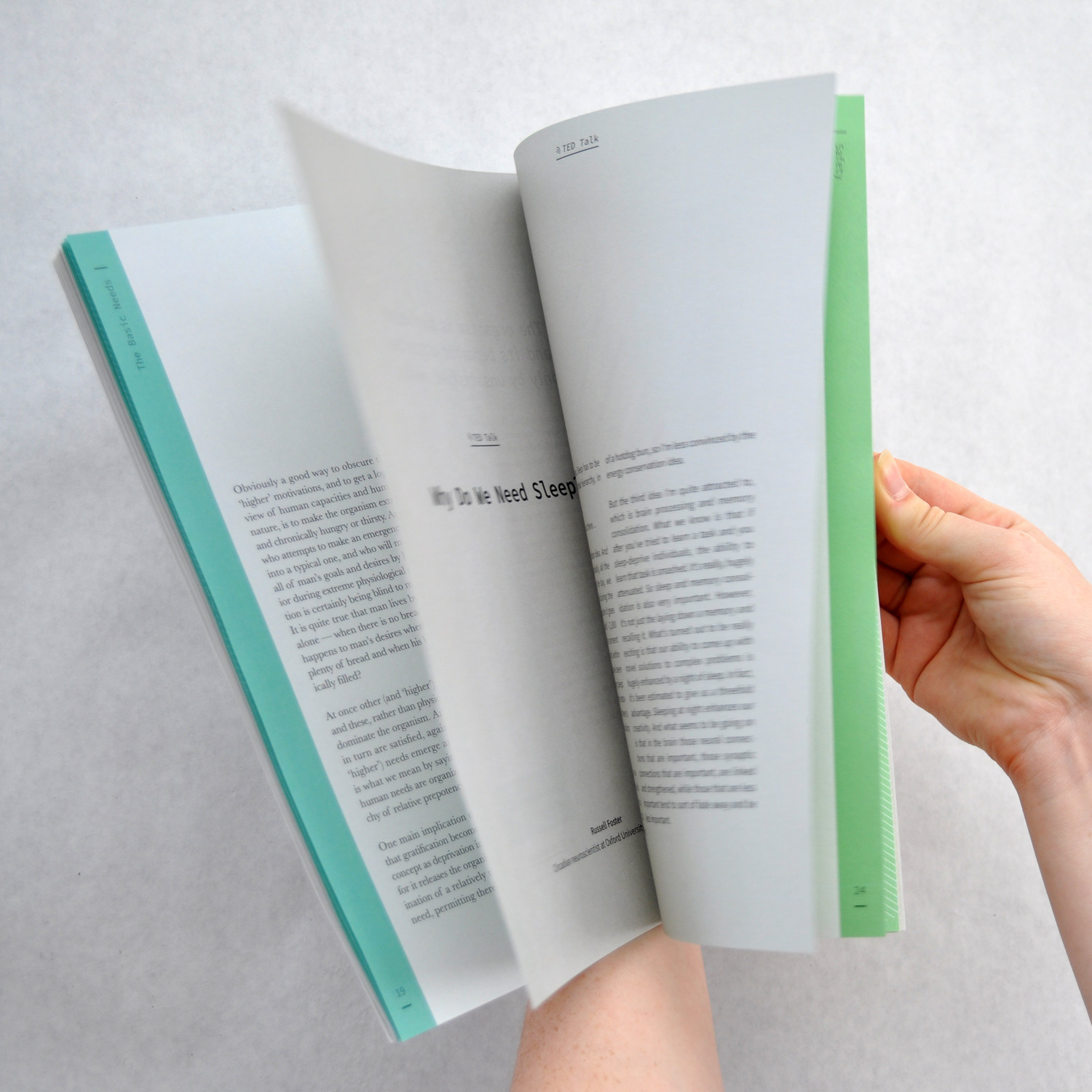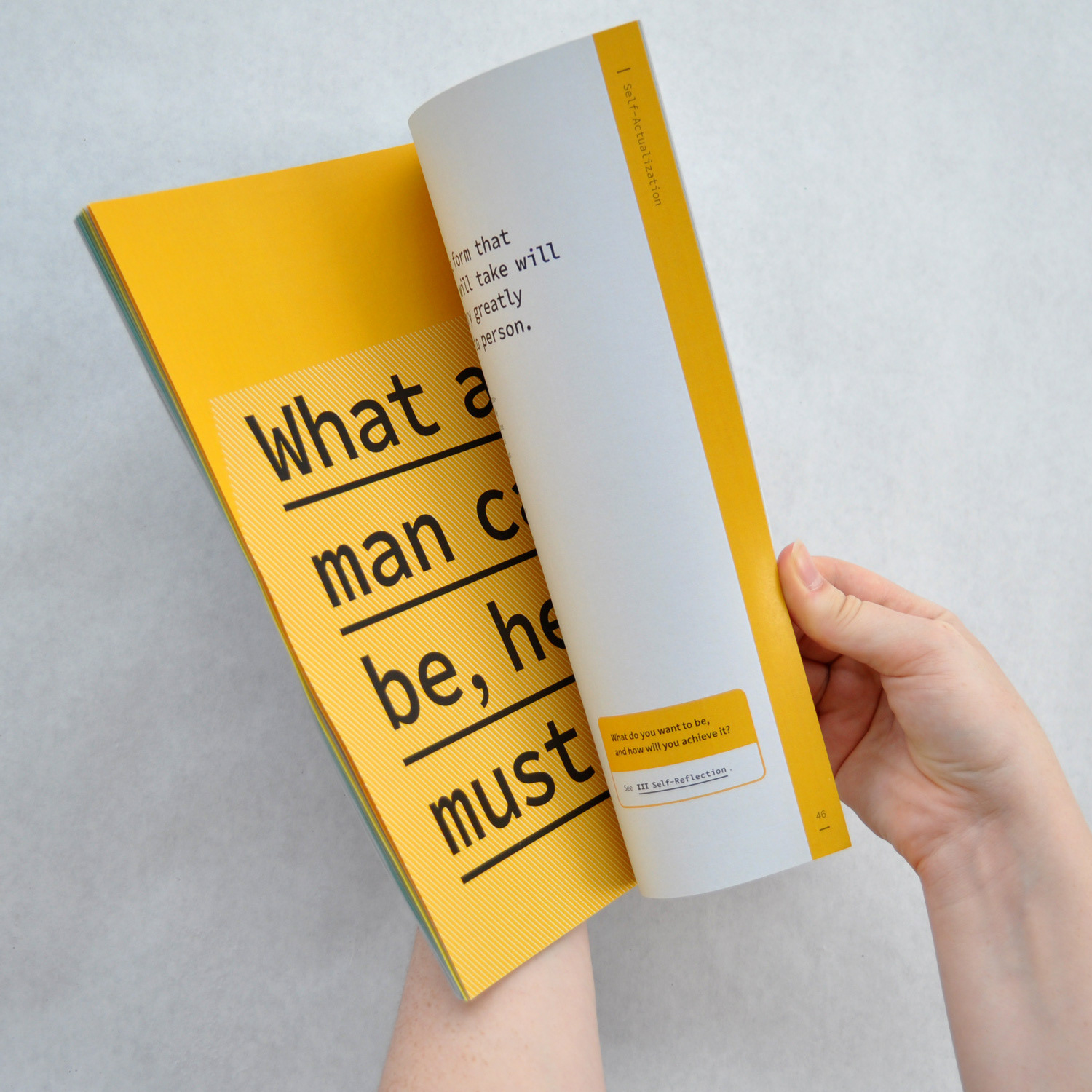 Book 2: Modern Day Critique  ↓ ​​​​​​​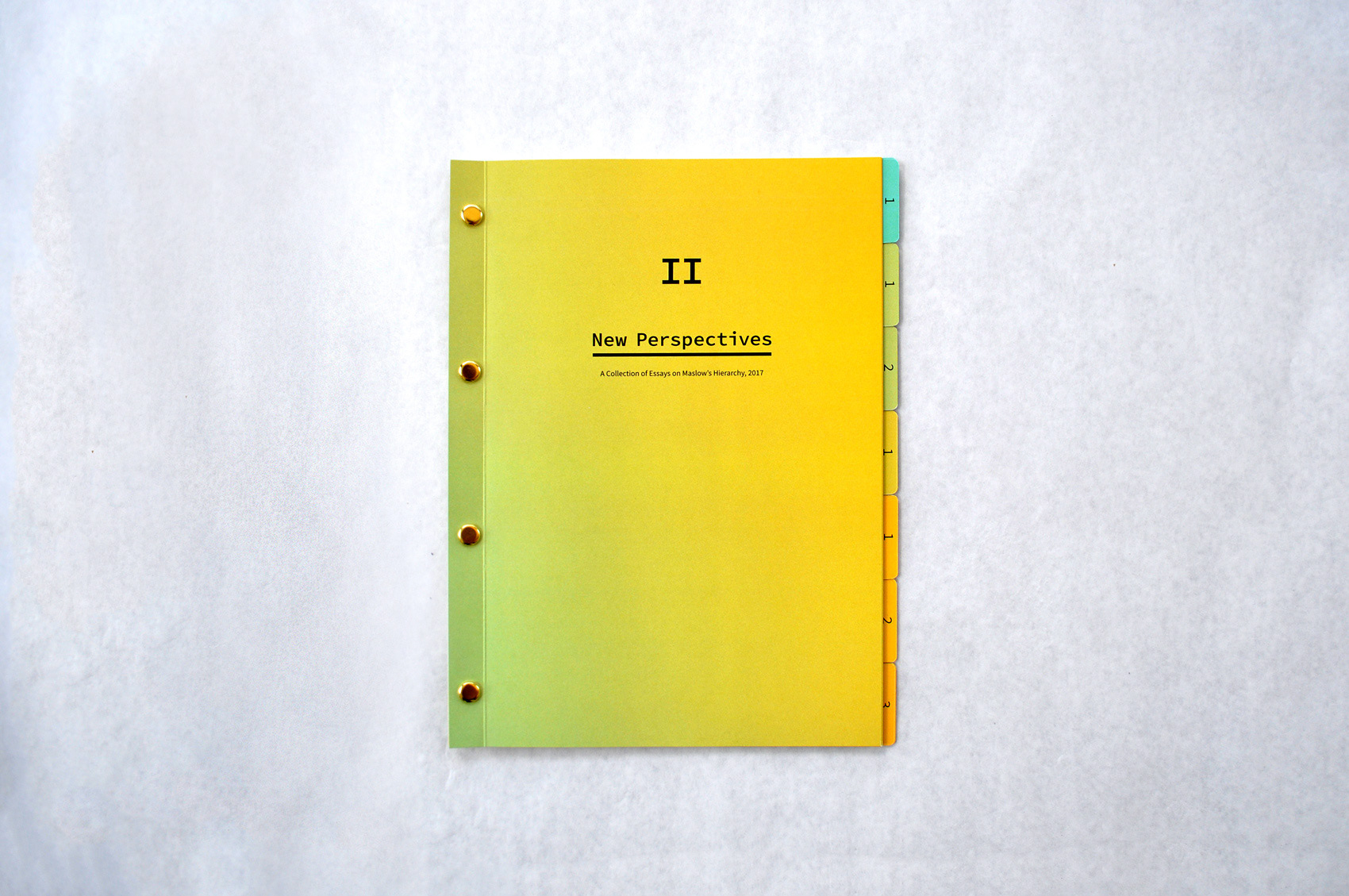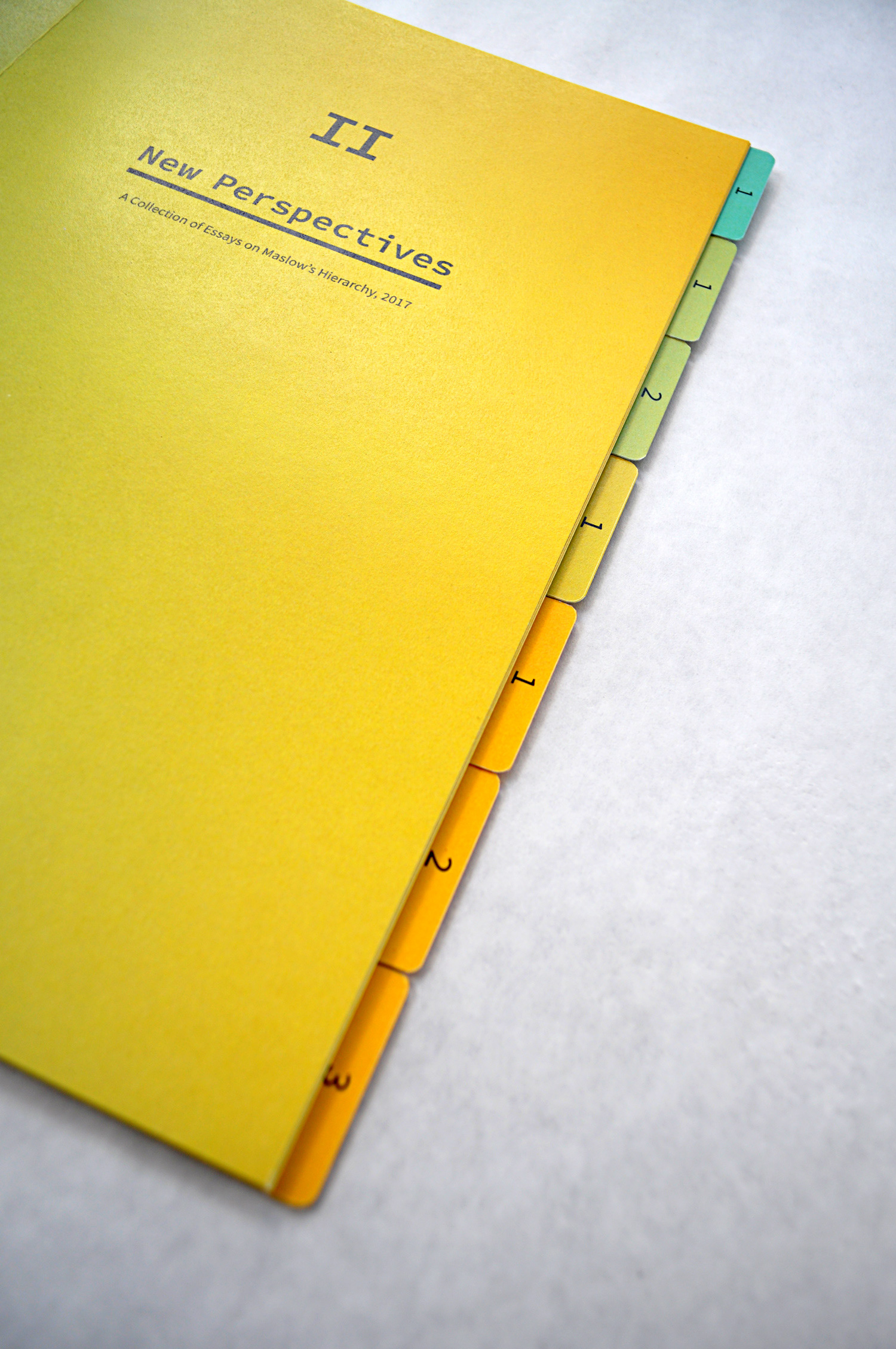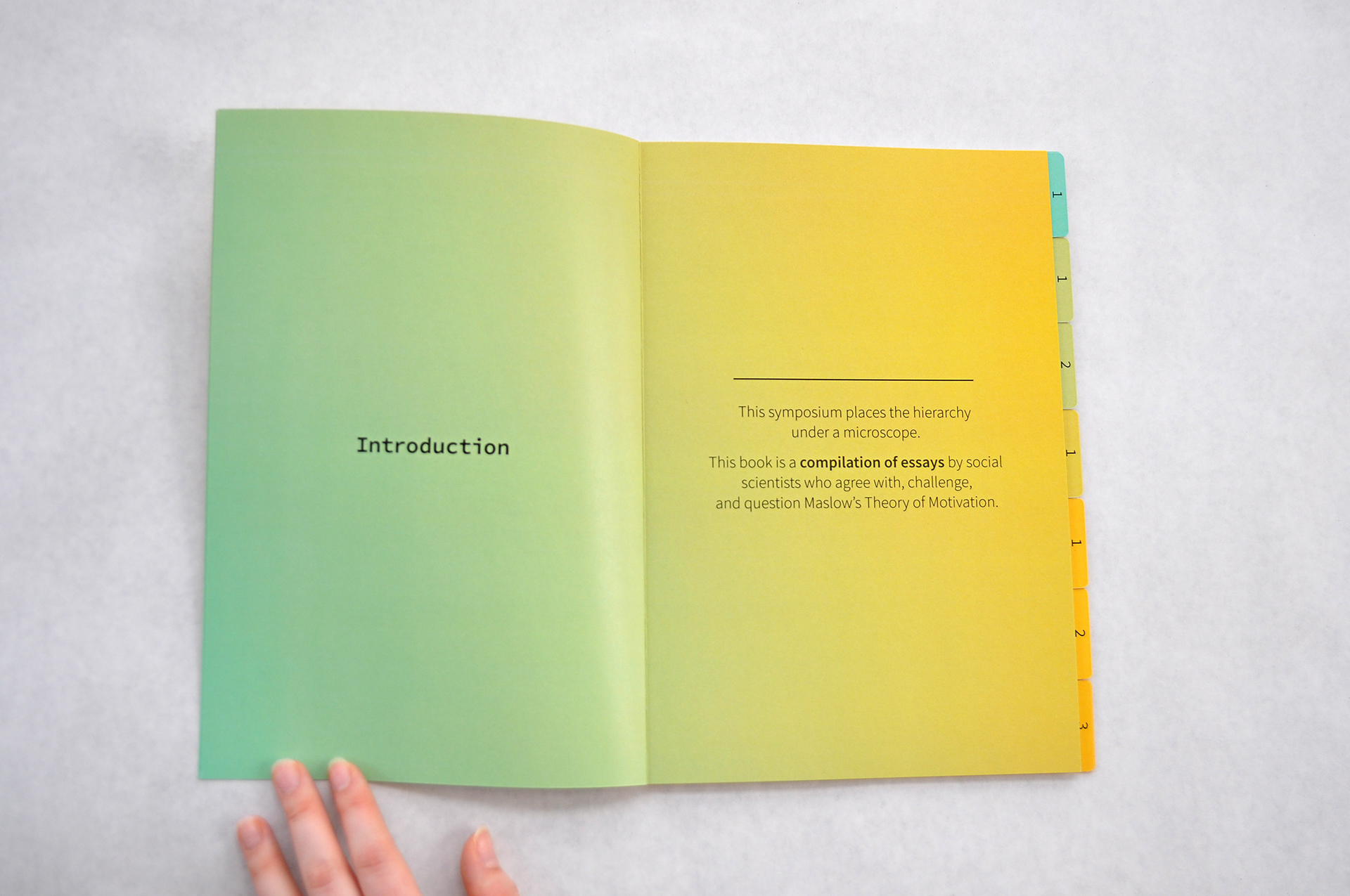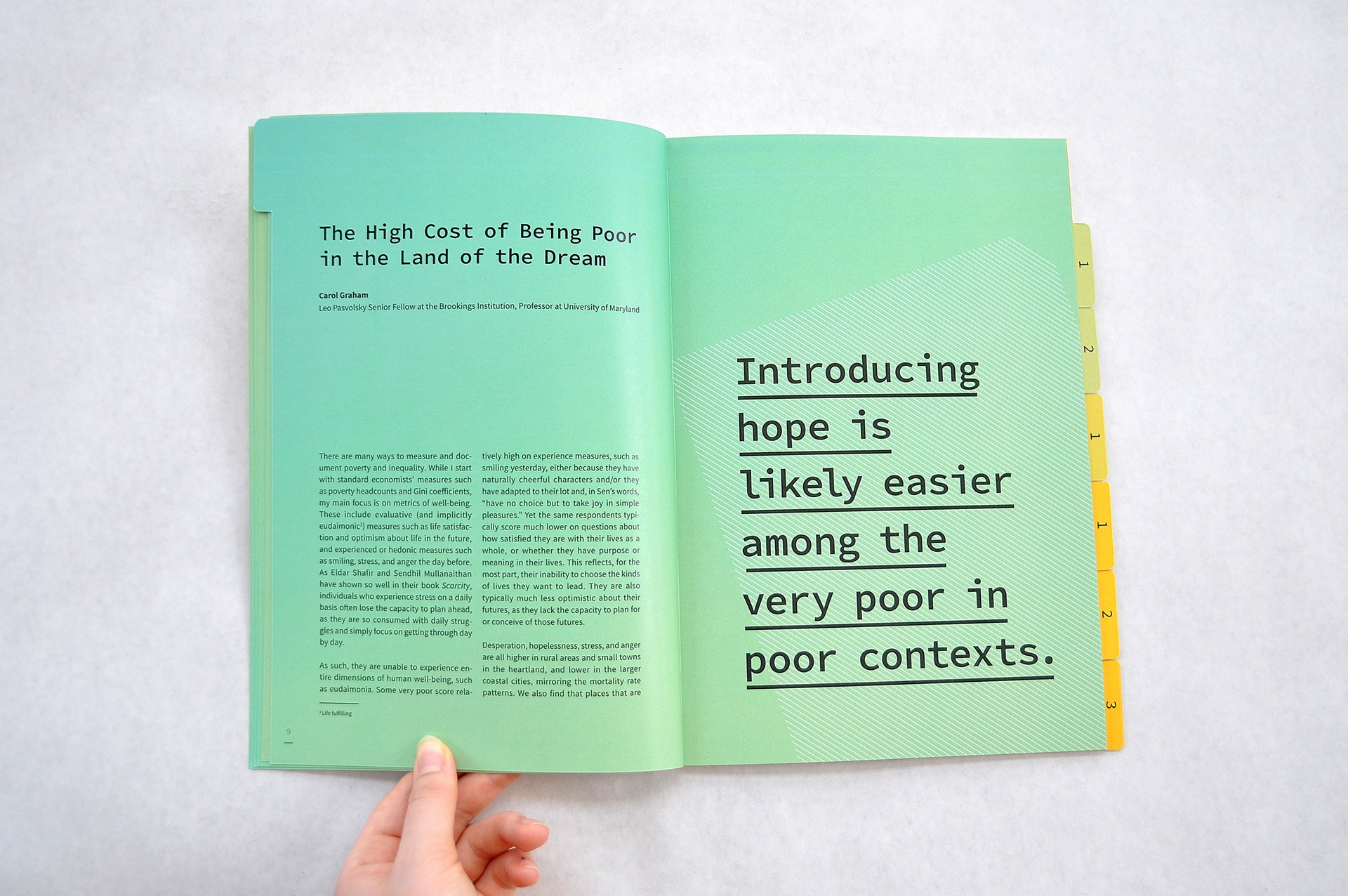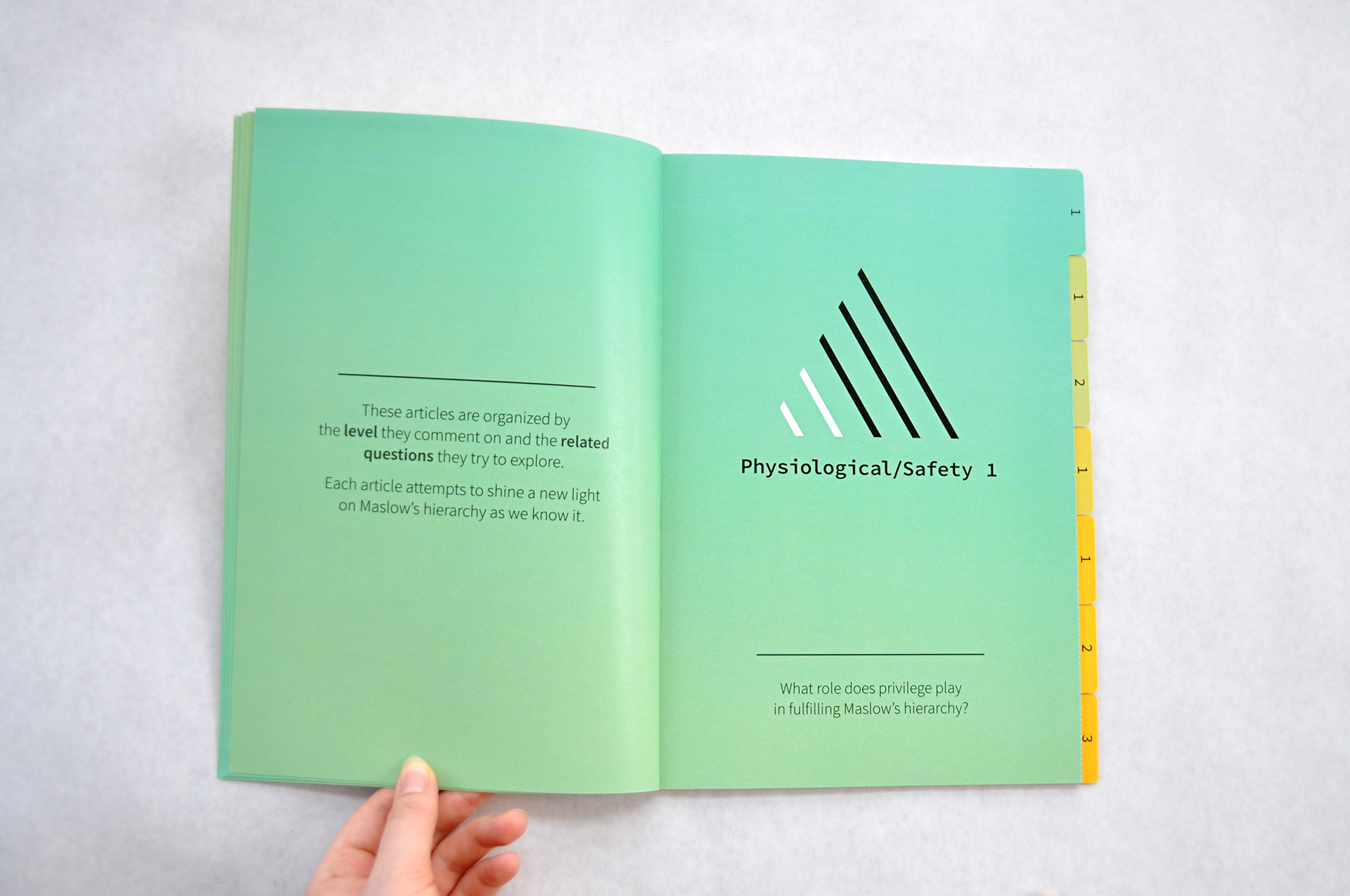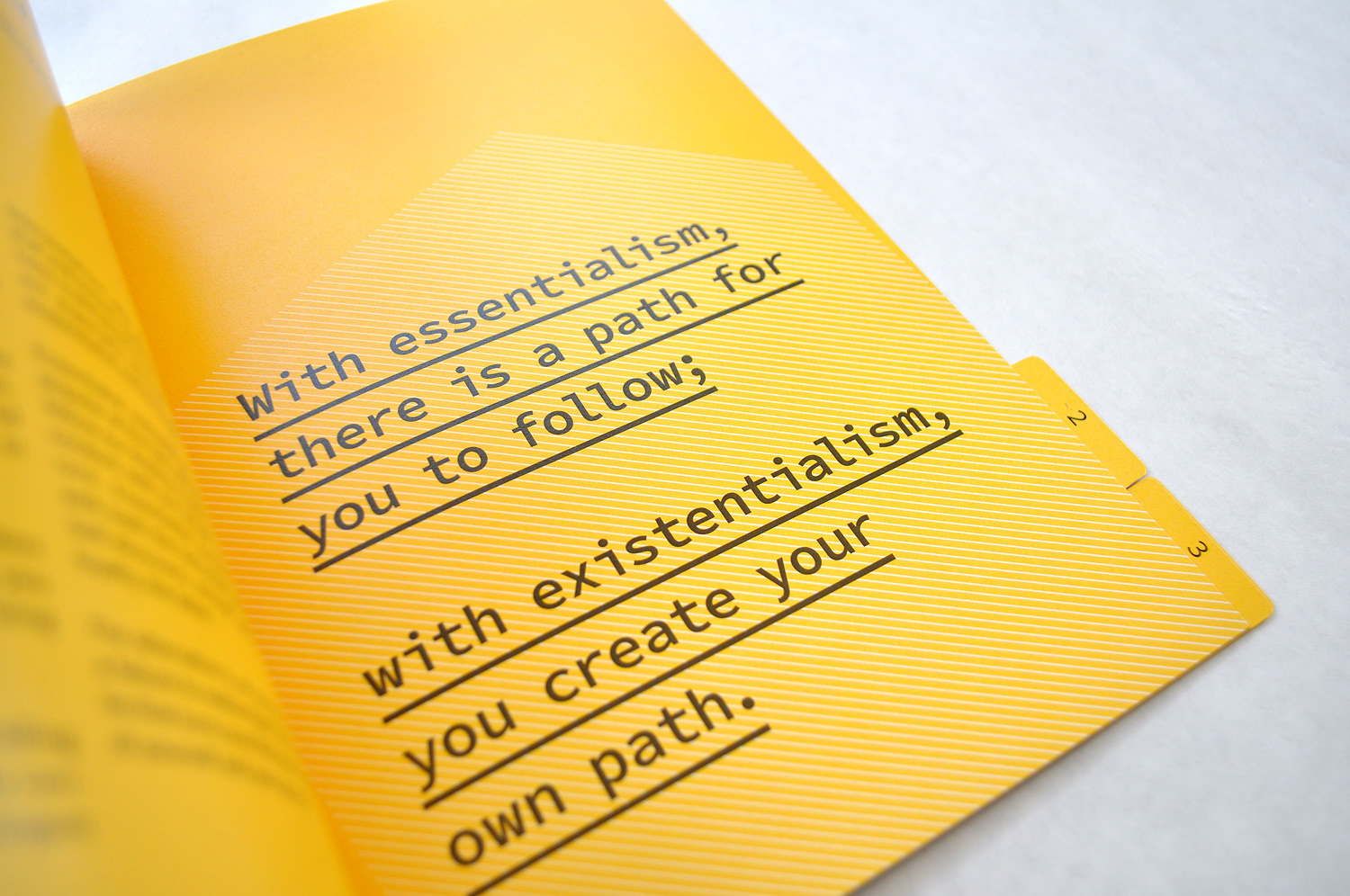 Book 3: Self-reflection  ↓ ​​​​​​​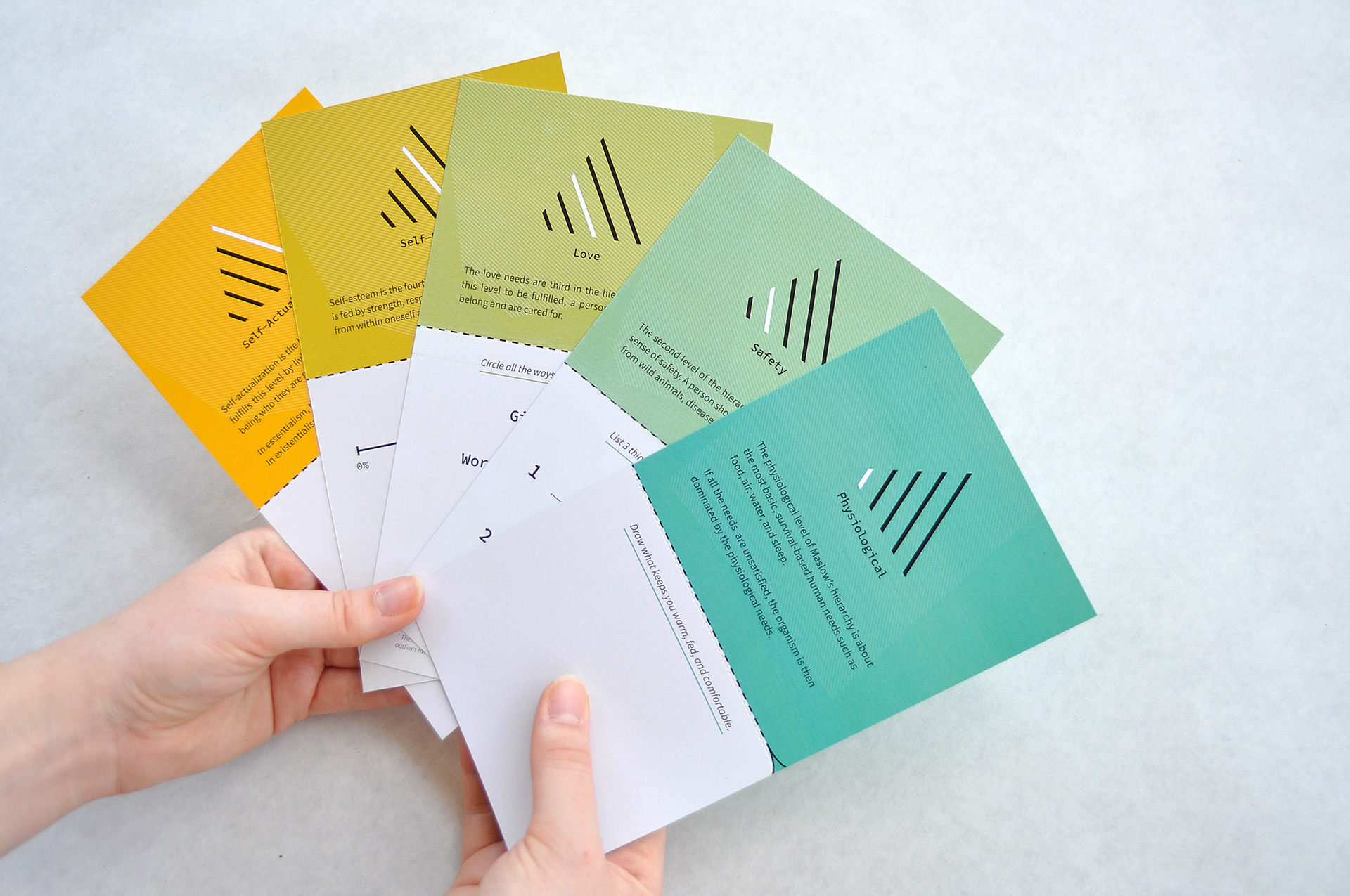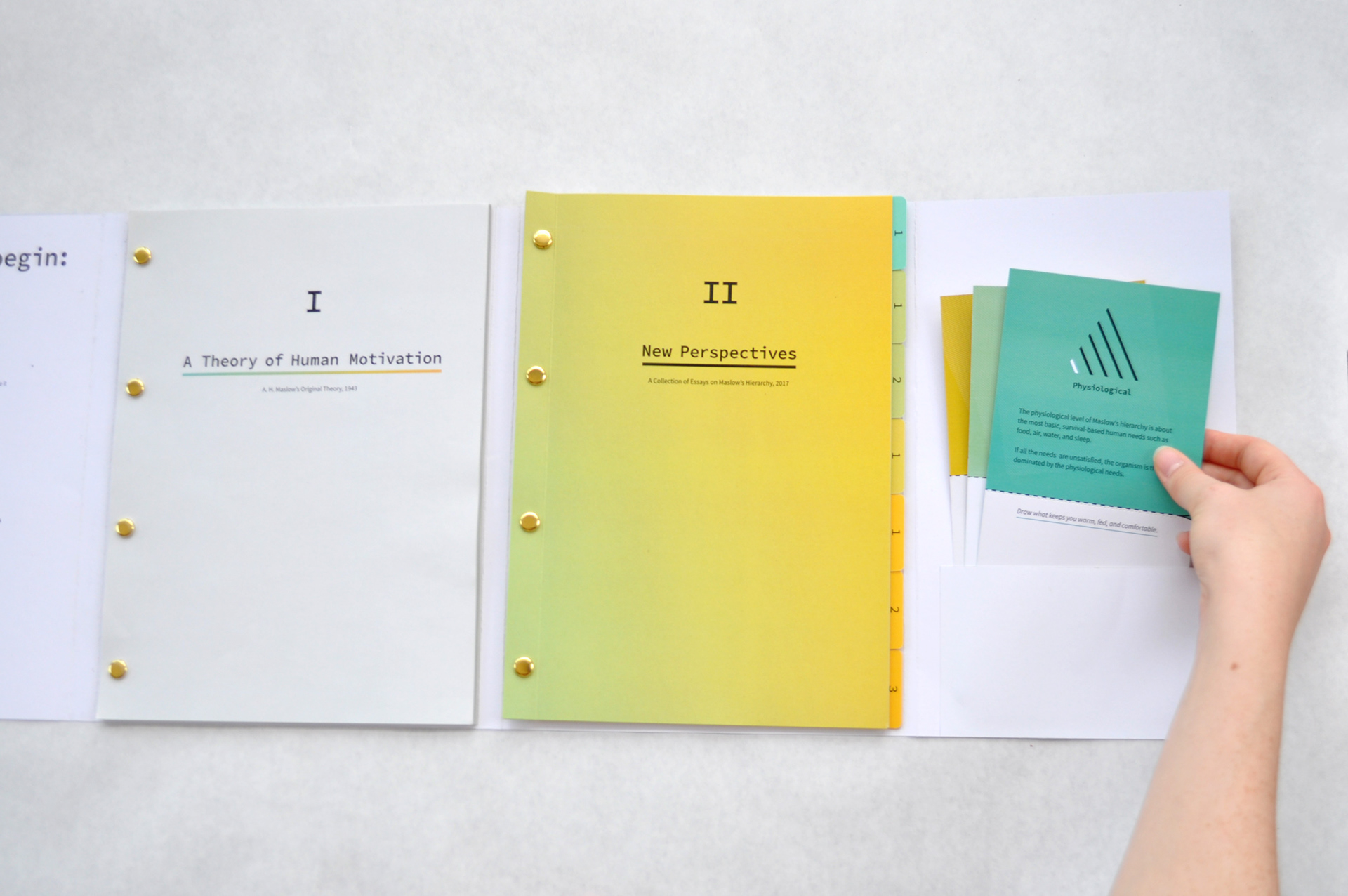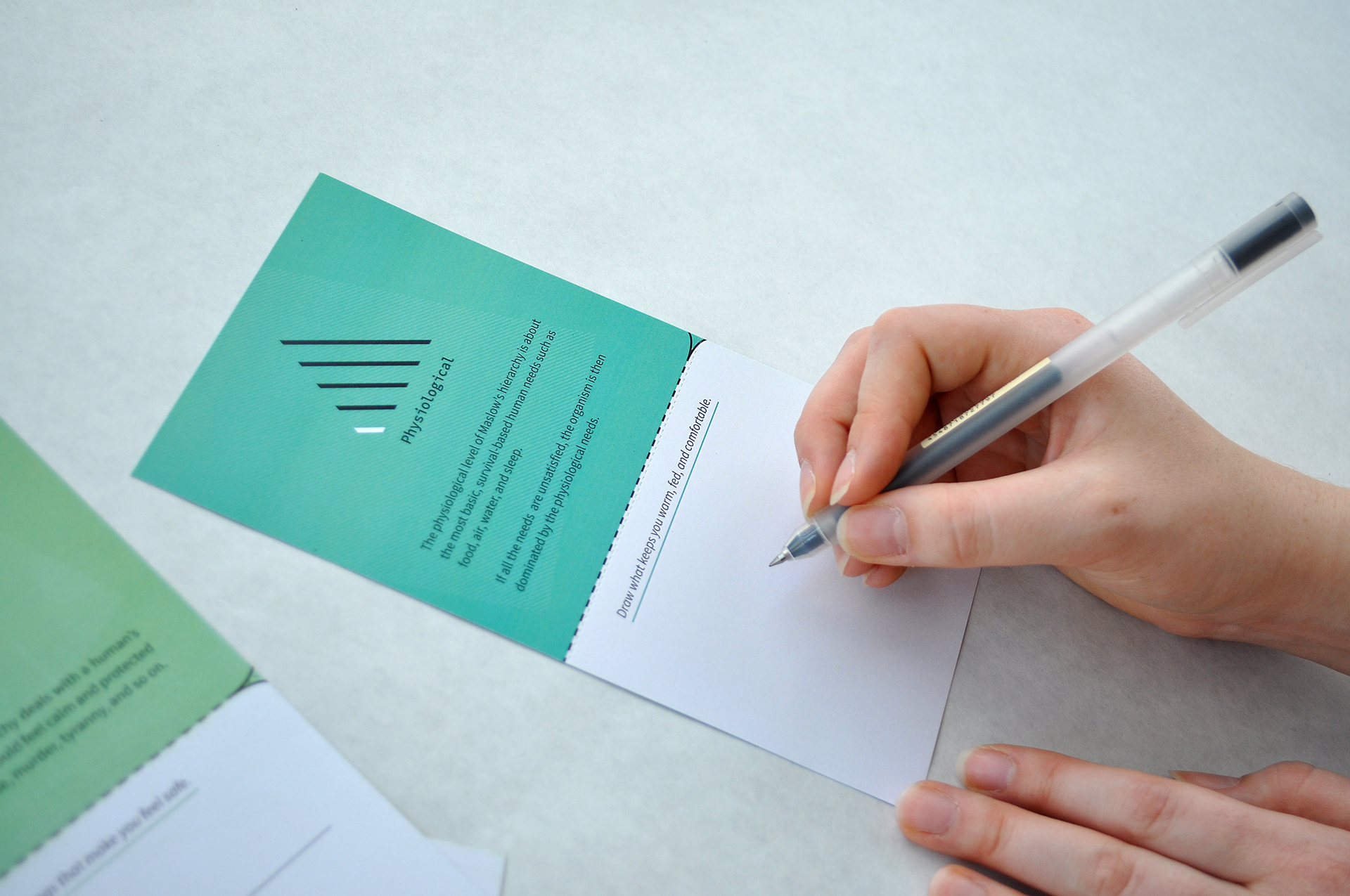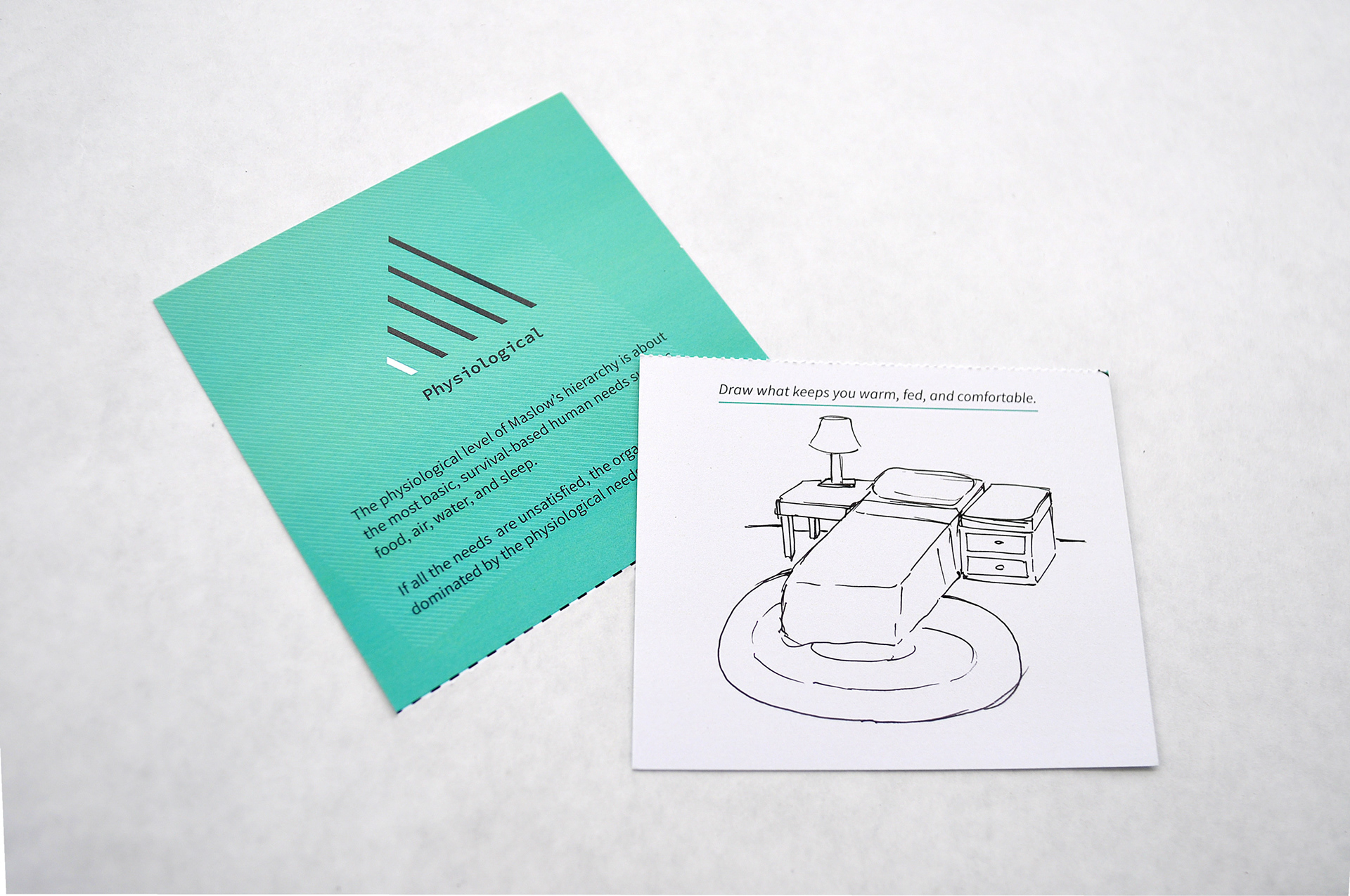 ____________________________
This four month project began with an interest in self-reflection and ended with an in-depth study of Maslow's Hierarchy of Human Needs as it relates to life 60 years after its creation. Throughout this process, I considered the importance of self-reflection and self-awareness, various praise and criticism of the Theory through a modern lens, and how structure can help make an intimidating process seem doable. 
The experience is separated into three parts:

I. Discover
Maslow's Hierarchy as it was written, TED Talk transcripts, Calls to Action to read criticism in Book II and self-reflect in Part III

II. Challenge
A compilation of essays written in 2017 by social scientists

III. Reflect
Self-Reflection cards with prompts to think of your life as it relates to the Hierarchy
Because these books create a multiple-tiered experience, most of my efforts were put into the
user experience with plenty of testing and iterating.
 I focused on the chronological process of experiencing the sleeve and the three books. Additionally, I spent a lot of time perfecting the call to action bubbles seen above. The goal was to make the process as clear and intuitive as possible. 
I wanted to pair old and new. I hope that by creating this juxtaposition, a person will gain an understanding of a structured psychological theory, giving them tools to think about themselves in a deeper way.
During the gallery where this project was exhibited, I laid out self-reflection cards and pinned up a cork board. Over the next few weeks I will be putting together an animation to showcase the responses people put on display.